Need to find the right words? See our
section, you can find the answers to common questions or get personalized support from a representative.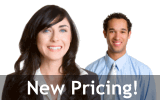 Announcing our new pricing on First-Class Priority USA Telegrams. Now is a great time to send a telegram anywhere in the USA!




Our guarantee


Excellent service backed by our 100% delivery guarantee.