What to say
Need to find the right words? See our
suggestions
for every occasion.


Have a question?
In our
help
section, you can find the answers to common questions or get personalized support from a representative.





Our guarantee


Excellent service backed by our 100% delivery guarantee.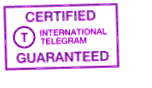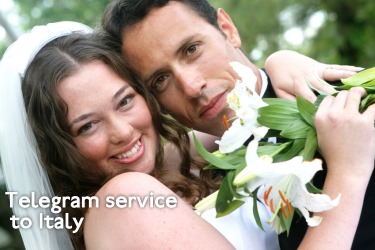 Address format
Sample address:
Giuseppe Benedetto
Via Marconi, 22
00110 Roma, RM


Sample telegram


Resources

Find a postcode (CAP) in Italy
Check local time in Italy

Helpful hints

The date the telegram was sent will automatically appear on your telegram at no extra charge.