What to say
Need to find the right words? See our
suggestions
for every occasion.


Have a question?
In our
help
section, you can find the answers to common questions or get personalized support from a representative.





Our guarantee


Excellent service backed by our 100% delivery guarantee.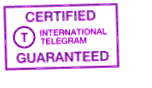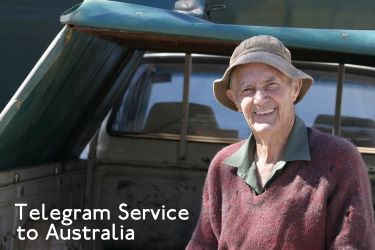 Delivery details for Australia
First Class Telegram $28.95 + 0.99 per word
Delivery: Telegrams to hotels usually same day (also weekends). Other addresses by mail to major cities usually within 3 to 5 working days.

Options available with a First Class Telegram:

FREE Phone-Gram telephone delivery any day you request