What to say
Need to find the right words? See our
suggestions
for every occasion.


Have a question?
In our
help
section, you can find the answers to common questions or get personalized support from a representative.





Our guarantee


Excellent service backed by our 100% delivery guarantee.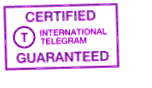 Delivery details for Antigua and Barbuda
First Class Telegram $28.95 + 0.99 per word
Delivery: Delivery usually 1-2 business days. Telegrams to hotels/resorts same day.

Options available with a First Class Telegram:

FREE Phone-Gram telephone delivery any day you request


Signature required upon delivery (for business addresses only)


Proof of delivery and certified telegram copy by mail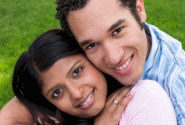 Resources

Local time in Antigua and Barbuda